My Journey to Being a Direct Primary Care Physician
I grew up watching my father practice personal, small-town medicine in Conway, AR. My father, Conway's first internal medicine physician, was a major determining factor in my career choice. He taught me much about the idea of becoming a direct primary care physician.
I have been practicing medicine in Fayetteville, AR since June, 2000. I graduated from the University of Arkansas with a Chemical Engineering degree and from UAMS in Little Rock with my MD. Late in 2013, I began my new direct primary care practice in Fayetteville, serving Northwest Arkansas and beyond.
The best part of my job is the people I have come to know and care for. I find that health is more than physical, and believe that unless I care for the whole person, I am not really caring for them at all. That's where becoming a direct primary care physician comes into play. In fact, I love this article on the "Marcus Welby" vision of direct primary care.
Describing my physician father's influence:
My Background:
I have been married to my wife Stacy for 20 years. We have four children, Mary Larkin, Emily, Will, and Luke. We also have an overweight Lab named Raven and an entertaining Boxer named Harper.
My free time is generally spent with my family, and I enjoy Razorback Baseball, hiking, using my table saw, playing catch, and CrossFit. Last August, I built a chicken coop and now I have fresh eggs every morning!
I am a member of University Baptist Church and am involved in the college ministry.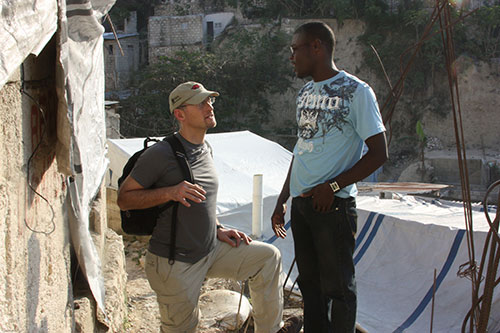 In 2010, Haiti suffered a major earthquake, and Stacy and I had the opportunity to make several trips providing medical relief. We developed relationships with a small group of young men who served as our translators. Together with some other families, we support those young men as they pursue a college education through a non-profit called Yon Lavi.
I am excited to be finally a direct primary care physician in Northwest Arkansas!